Unified Council NSTSE results at www.unifiedcouncil.com
Unified Council
NSTSE
results http://www.unifiedcouncil.com/results/Default.aspx
National Level Science Talent Search Examination
NSTSE is a diagnostic test which actually helps students improve.
Unlike regular tests which try only to find out how much a child knows (or has memorized), NSTSE measures how well a student has understood concepts and gives detailed feedback on the same, to help them improve.
Thus NSTSE helps each student know whether he/she has actually understood a concept early on so that immediate action can be taken. Often students have conceptual gaps which increase as they progress and when they reach the higher classes, they develop a "phobia" for the subject.

Cool Idea...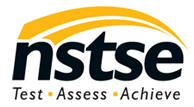 #16-11-16/1/B, Saleem Nagar,
Malakpet, Hyderabad - 500036
Phone: 040-24557708, 24545862, 66139917
Fax : 040-2454 2215
E-Mail : exam@unifiedcouncil.com
They got ..... 580624 ..... hits now.

Labels: business